Our gorgeous Shetlands, have moved to pastures new.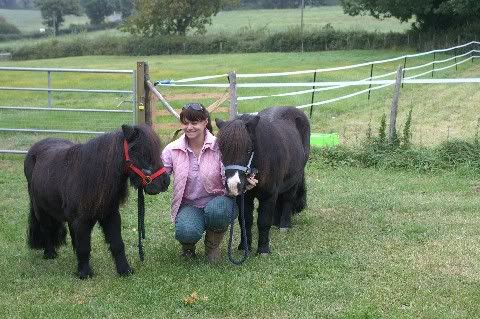 Unfortunately we had to take them back from their previous guardian as he had not fulfilled the necessary health care for the ponies.
It never ceases to amaze us that people will happily accept the conditions of a contract, sign it, and then blatantly ignore their obligations. Luckily our contract ensures we can take any equine back if the conditions are breached, and that is exactly what we have done.
Their new guardian, Shirley Ann, is diligently reporting every action to us, and the ponies are much happier now. I'm sure they've finally found their horsey heaven!